News
GRIDCo announces 'dumsor' timetable for Volta, Oti regions
The Ghana Grid Company (GRIDCO) has made revealed plans to ration power supply to parts of the Volta and Oti regions over the next few days.
In a notice to the Electricity Company of Ghana (ECG), GRIDCo requested that the outages come into force from Thursday, March 18 to Monday, March 22, 2021.
The move, according to GRIDCo, is to enable it to undertake repair works on transformers supplying the two regions.
Parts of Ho, Adaklu Ahunda, Sogakope, Akatsi, Keta, Adidome, and its environs are expected to experience power outages.
Below is the full list of areas to be affected.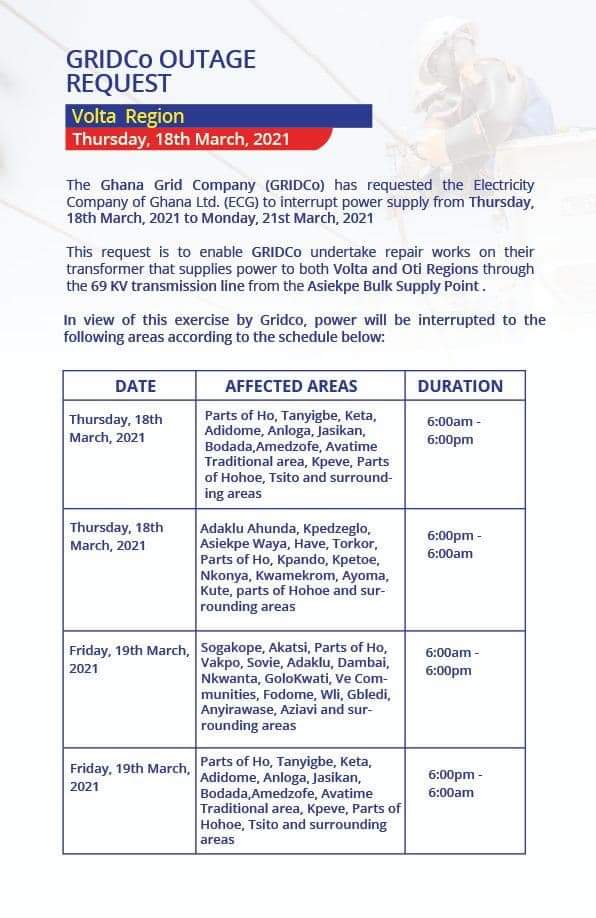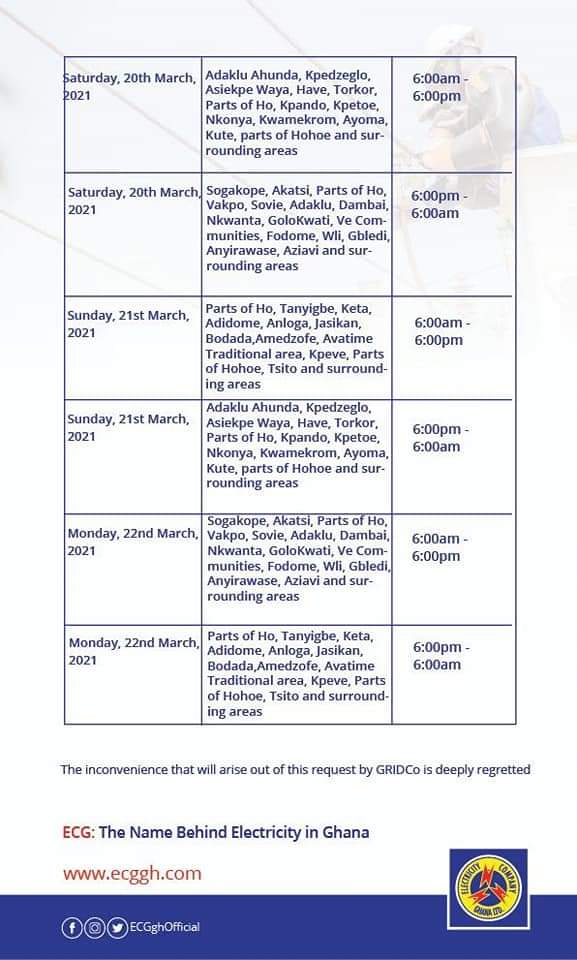 This comes on the back of speculations by a cross-section of Ghanaians about a seeming return to the days of erratic electricity supply, popularly known as 'dumsor,' following a March 7 scare.
"As a crucial part of the entire value chain, overseeing matters on the transmission aspect of the process, GRIDCo wants to assure the country and all related stakeholders that none of the key participants in the value chain is resting on their oars, in an effort to maintain stability, accessibility, consistency and reliability of power supply at all times," he stated on March 14.