News
Agotime-Ziope GOIL branch manager sues District Assembly for failing to settle ¢43k debt
The Agotime-Ziope District Assembly has been sued by the GOIL branch manager in the district for its inability to settle its debts.
William Attiklu said the Assembly owes GOIL an amount of ¢43,488.93 from the purchase of fuel on credit since June 2021.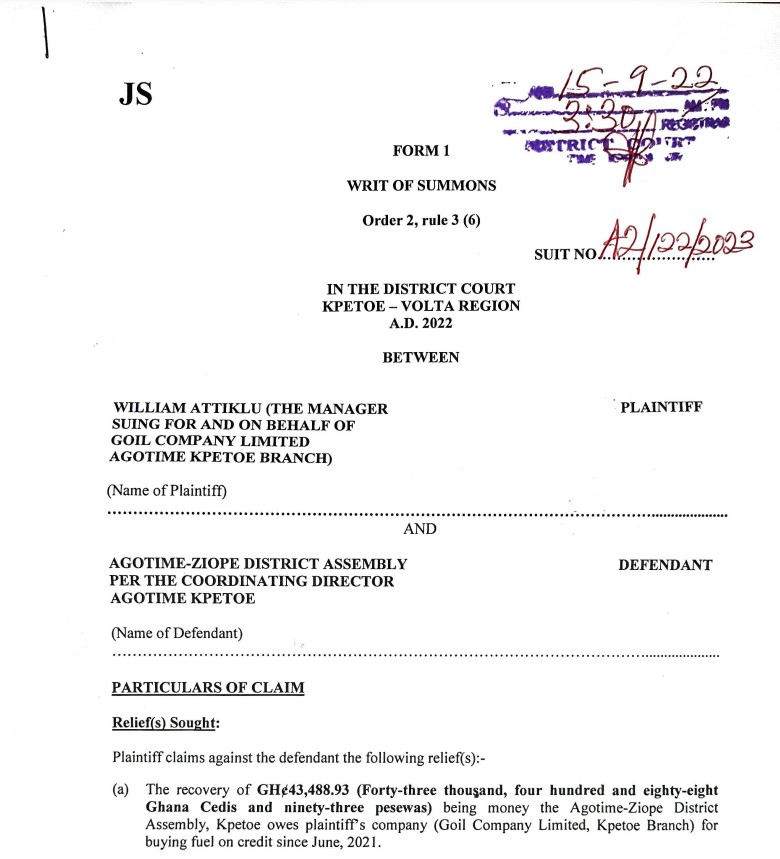 According to court documents obtained by JoyNews, the plaintiff, William Attiklu alleged that the Agotime-Ziope Assembly through its Coordinating Director approached GOIL to supply fuel to some 17 vehicles belonging to the Assembly on different occasions to enable them to carry out their daily operations.
Mr William Attiklu avers that his outfit subsequently supplied fuel to the vehicles with the registration numbers, GW-1365-Z, GR-56-21, GT-831-19, GV-837-20, GN-116-Y, GR-5621-16, GV-409-18, GV 521-14, GW-6687-10, GT-6255-11, ER-805-09, GP 3540, GX 2243-15, CR 4168, GT 4941-20 and GT 6997-8 to a total sum of ¢73,488.93 of which the Assembly managed to pay only 30,00.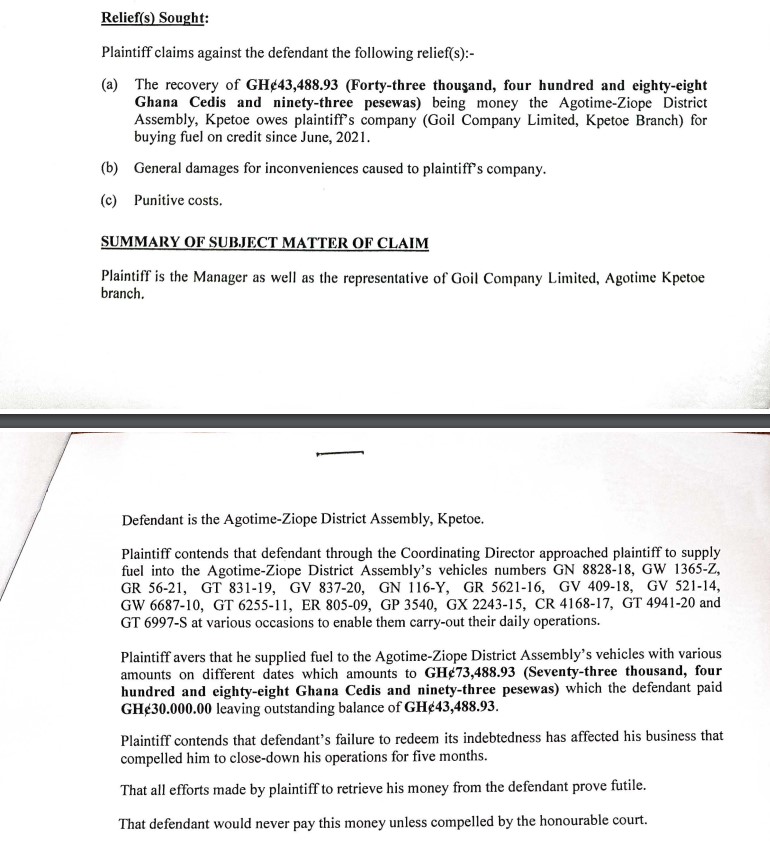 The plaintiff noted that all efforts by the company in reaching out to the Assembly for the balance proved futile.
GOIL said the inability of the Assembly to pay the balance forced the closure of the fuel station's operations for 5 months.
The Plaintiff is therefore praying the court grants him the following reliefs:
a. The recovery of the outstanding debt of ¢43,488.93.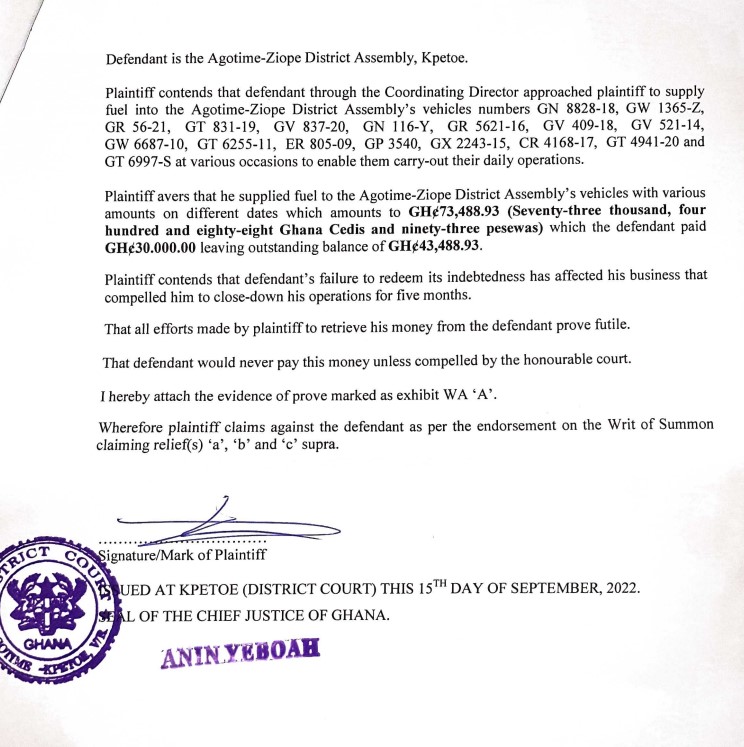 b. General damages for inconveniences caused the company
c. Punitive costs considered necessary by the court.
Source: Myjoyonline.com