News
Angry Ghanaian youth take #FixTheCountry protests to social media after court injunction
Agitated youth across the country have, today, defied the injunction by police against a planned protest in an unorthodox fashion.
This time, the police cannot stop the #FixTheCountry protestors from venting their spleen as far as the courts are concerned.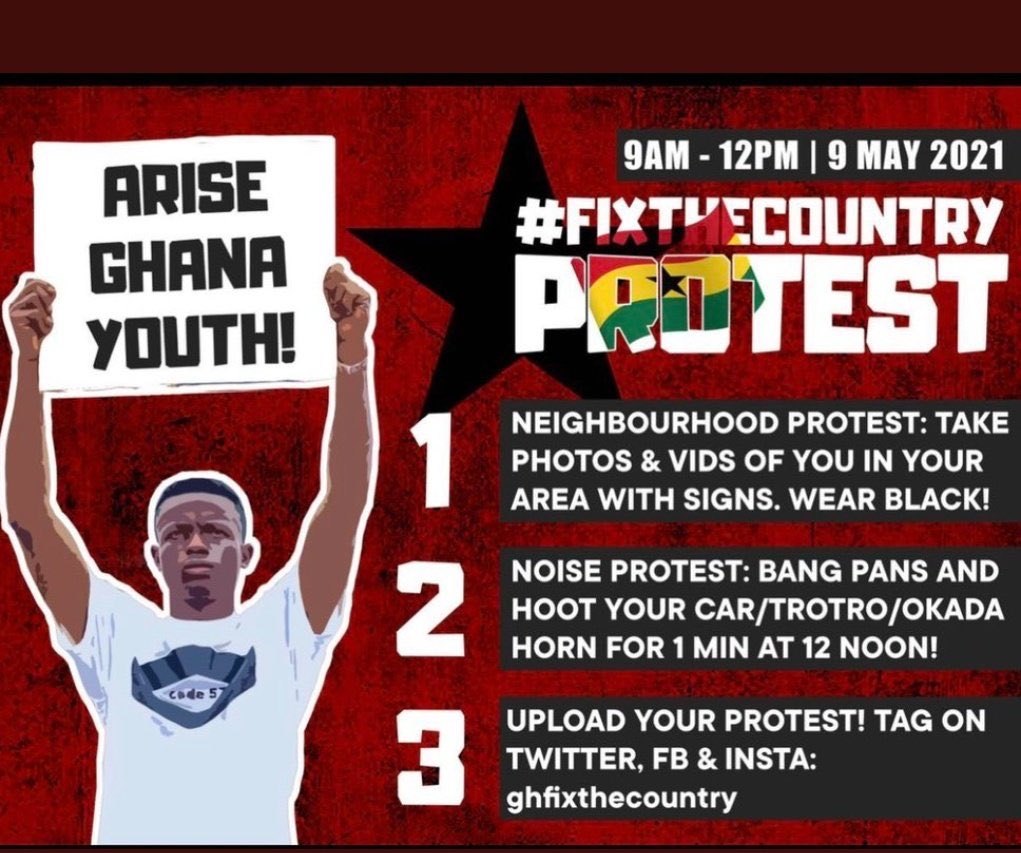 The court order, granted by Justice Ruby Aryeetey on Thursday, prevented the group from proceeding with the protest march on the said day "or any other date until the restriction on public gathering is lifted."
A day after that, a #NameAndShame campaign on social media was triggered which saw constituents sharing videos and images of stalled projects and deteriorating conditions that need government's support while calling out particular MPs and DCEs among other duty bearers.
The demonstration is meant to amplify sentiments such as rising youth unemployment, inefficient health systems, the skyrocketing cost of rent, poor road networks among others, which the youth say are hurting their standard of living.
The police in a letter to the conveners following the restraining order it secured on Thursday said the group is denied the opportunity to do so on the said date "or any other date until the restriction on public gathering is lifted."
Personnel from the Ghana Police Service have secured the Black Star Square to clamp down on anyone who breaches the court order.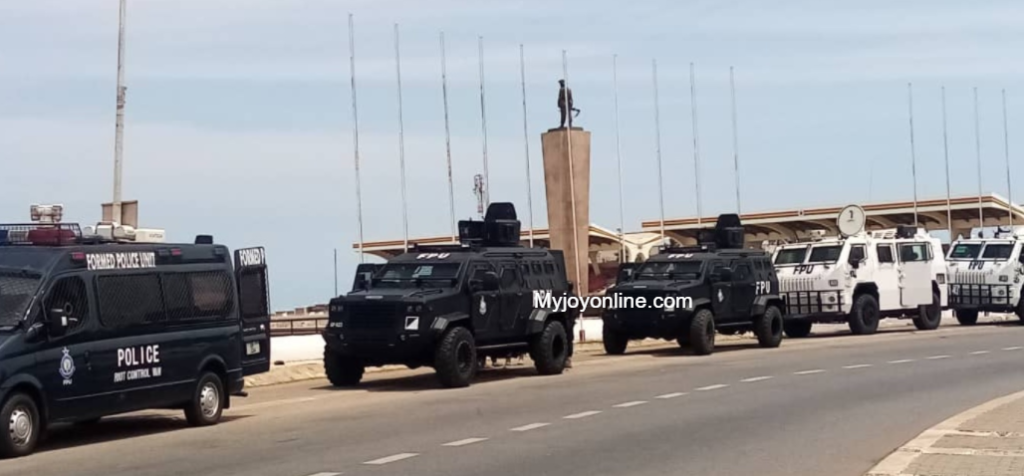 About 15 police vehicles including seven crowd or riot control vehicles, dozens of Police officers were sighted at the venue.
While complying with the court order, the organisers have facilitated a virtual version of the protest dubbed #FixMotherGhana, a play on words referencing the commemoration of mothers on the same day.
Like in traditional protests, these online demonstrators are clad in red and black attire hoisting placards with inscriptions such as #FixTheCountry, #WeAreAngry, 'low wages and salaries, 'Bad roads', 'End corruption,' 'dumsor must stop' among others.
Source: Myjoonline