News
1 in 4 girls under 18 in Volta Region are cohabiting with a partner or married – Study
One in every four girls under 18 years in the Volta Region is either cohabiting with a partner or married, according to data available to the Volta Regional Department of Gender.
The Regional Director of the Department, Thywill Eyra Kpe, blames the situation – child marriage – on teenage pregnancy and teen parenting.
Speaking at two awareness creation and sensitisation workshops in the Akatsi North and Afadzato South districts, she cautioned teenage mothers to be sexually responsible or risk facing the law, missing out on their careers or becoming perpetually poor.
"If you're not working and you have sex, and you get pregnant, you will transfer your poverty to your children, your children will also transfer it to their children, and then you – you only want to be poor in your family? No! So when you're not ready for sex, don't do it," Thywill Kpe advised.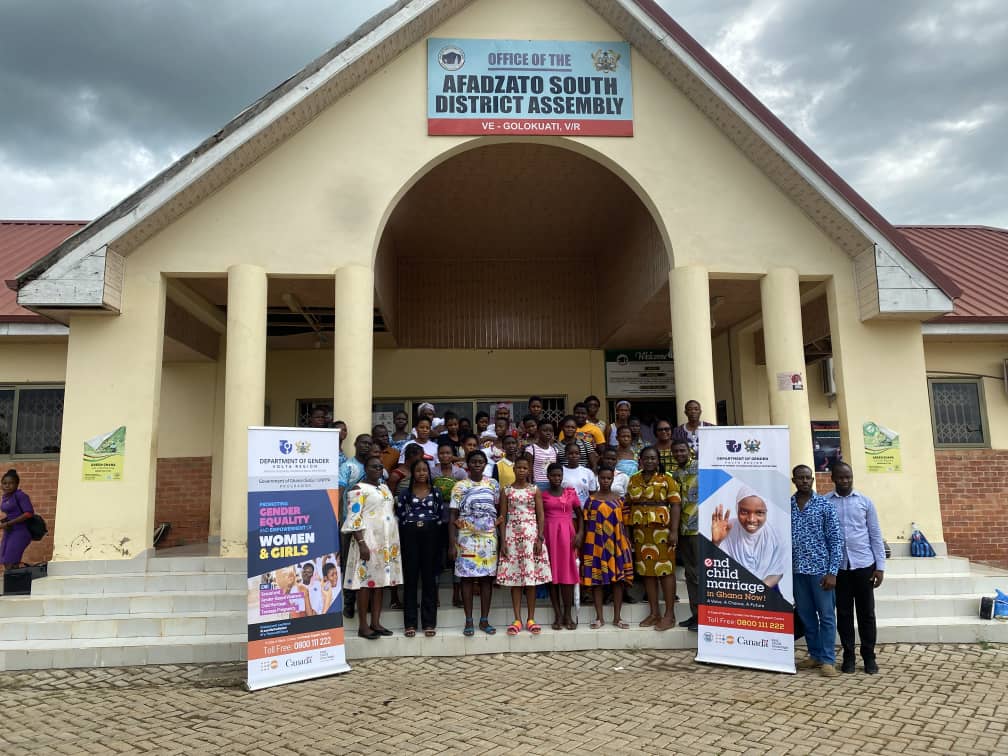 Girls who fall victims drop out of school, cutting short their educational aspirations.
Quite apart from that, the girls in such unions are faced with domestic violence and gender inequality primarily because they are not economically empowered.
The Ghana Education Service's School Re-entry Policy for pregnant adolescent girls and teenage mothers is key among interventions outlined in the Five-Year Strategic Plan To Addressing Adolescent Pregnancy in Ghana.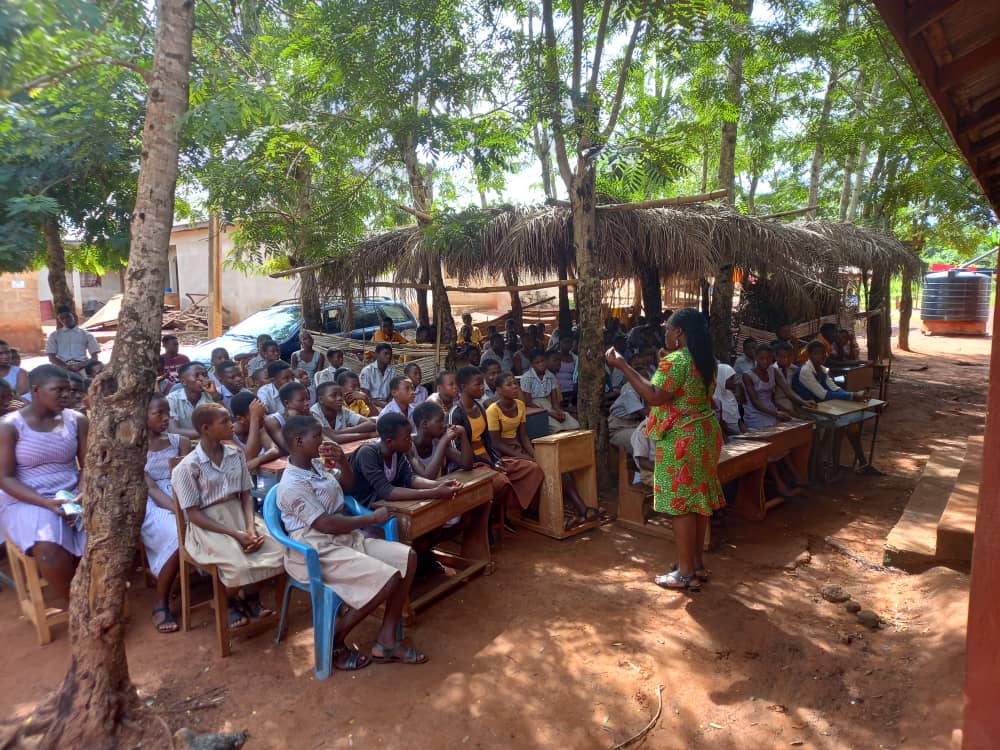 Government, through the Gender, Children and Social Protection Ministry, with support from the United Nations Populations Fund (UNFPA), is on an aggressive sensitisation, awareness creation and education drive in various districts in regions with the most prevalent cases.
Top-most among them are the Volta and Central Regions.
Having identified the lack of parental control as the leading cause of the problem, the Volta Regional Director of the Department of Gender, Thywill Eyra Kpe, led some staff to educate adolescent girls on the dangers of teenage pregnancy.
He also educated them on how to prevent it to avoid its associated challenges such as child marriage, domestic abuse and gender inequality.
Referencing the Children's Act, she said a person risks being jailed for at least five years and at most 25 years if they engage in irresponsible sex.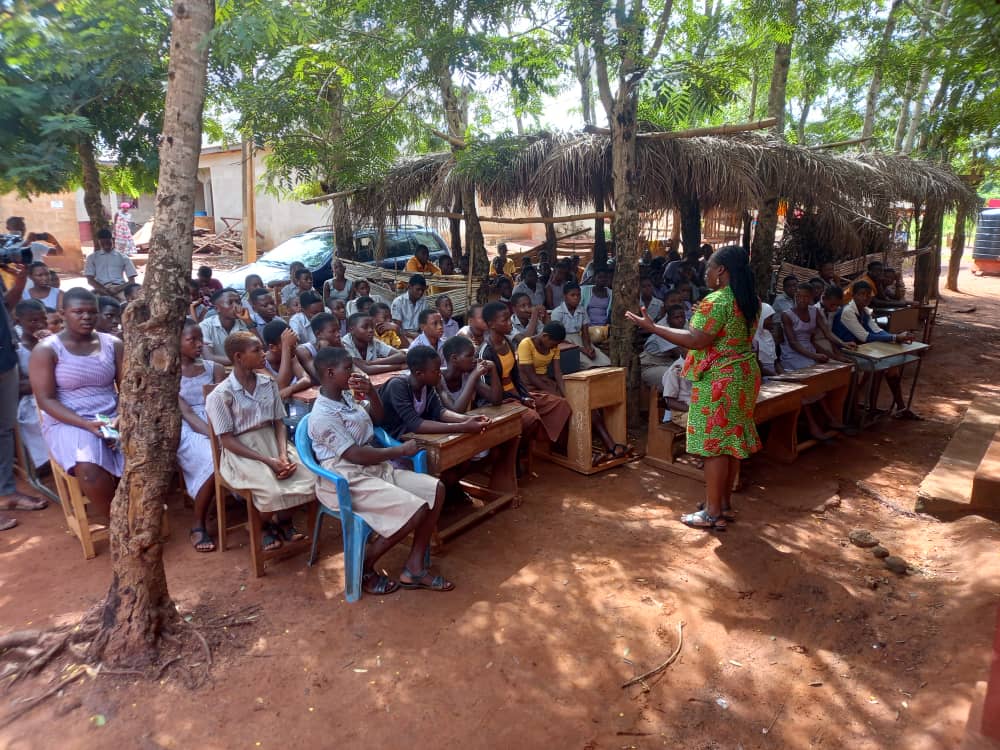 "Sex is when and how. Yes, it is your body, but if you're not working and you're having sex, if you have children, you will become like the one [parent] who will tell her daughter to go [to men] and get money – is that the kind of parents you want to be?" she quizzed.
Thywill Kpe also advised both boys and girls to exercise control over their sexual desires by engaging in constructive activities such as reading less romantic novels, exercising and helping their parents in the house.
At a mentoring session in the Ave Dakpa D/A Junior High School, she warned boys that they would be jailed for at least six months if they were found sexually harassing their female friends in class.
"If a girl is on heat and she tells you to touch her breast, don't; else, you will be jailed for sexual harassment. So, stop the touching-touching."
To correct the defective parental control accounting primarily for the problem in the Region, the team also embarks on community engagements with parents and teachers to sensitise them on the implications of their inactions in ensuring reasonable parental control.
"Currently, as a Region, we have many parent networks in some communities. This is because, in our work, we have realised that most of our adolescent girls are getting pregnant due to parental neglect.
"They are a key stakeholder that we need to engage if we want to empower our young girls and boys.," Thywill added.