Aflao-based Agbogba Football Club has booked a place in the Volta Division Two Middle League final, topping Group A with 7 points.
Moses Amemasor Baa and Cletus Akpalu's goals were enough to see the Voradep FC side, which came into the game with a new mentality and game set up, out of the legue.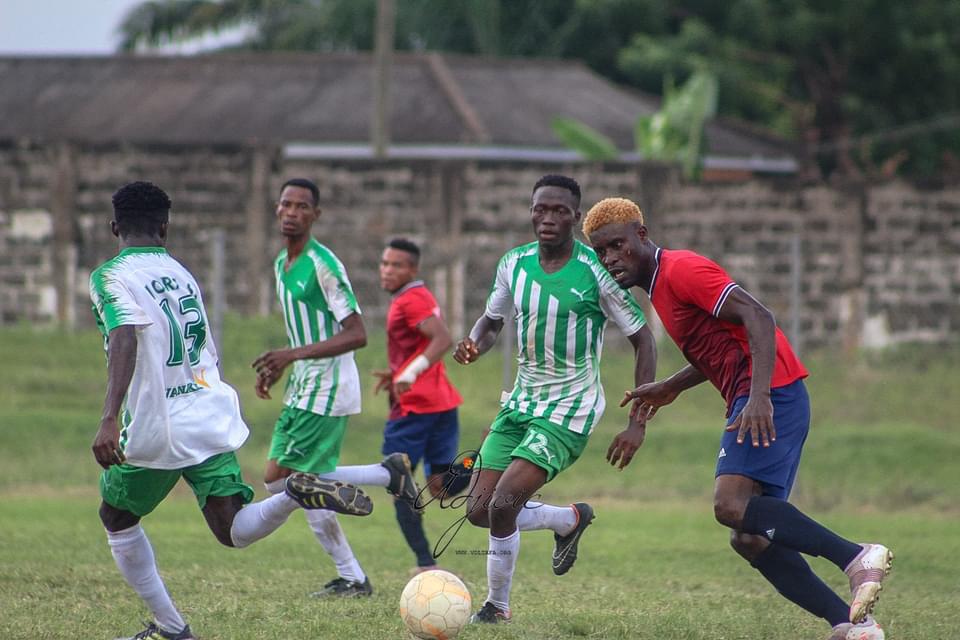 Agbogba would face off with Rangers Footbal Club on Sunday to determine which team represents the Volta and Oti Regions in the National Division One League.
At the post match presser, Coach of Agbogba FC, Aleru Sarafa, asserted that the game set up of the Voradep team destabilized and pressured his team within the first 20 minutes of the game.
He said he was compelled to make an early substitution in the midfield, which enabled this side to dominate the rest of the game leading to their victory.
He expressed optimism of winning the final match with Rangers FC, at all cost. He said he would lead Agbogba FC into the game with a renewed strategy and technique, knowing how tactically good their opponent is.
Coach Asamoah Dzifa of Voradep SC was satisfied with the performance of his team, though they were only able to equalize one out of the two goals conceded.
"Tactically my guys were doing what I instructed them. I actually played 4 2 3 1 formation so that I will not open the game too much but I will attack more", he said.
He said that his team improved on its play as compared to the previous games, but the defense lost concentration leading to the second goal.
"I had to push more men forward and that was when I got the equalizer, because I had to win the game at all cost… Some how, my players lost concentration and they got that [second] goal." he detailed.
A goalless draw with Trinity Stars was enough to send Rangers FC to the finals of the Volta Division Two Middle League.
The team garnered 7 points with 3 goals after playing 3 matches, topping Group B, which had Trinity Stars, Kickers FC and Sharp FC.
The Coach of Rangers FC, Dennis Danso, although not enthused about the result did not fault his team for not winning but believed he needs to go into the final stronger and more prepared.
The final game, with Agbogba FC, would produce a rep for the Volta and Oti Regions in the National Division One League.
It is scheduled for Sunday 3rd July 2022 at the Ho Sports Stadium. The kick-off is at 3 pm.